Paesano's Italian Restaurant Richmond BC - A True Taste of Italy in Steveston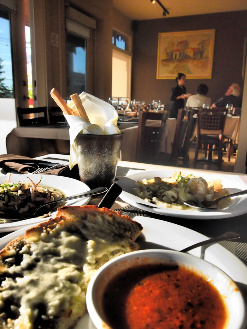 The Italian Restaurant in Richmond BC! At Paesano's Restaurant in Steveston all of our sauces and dressings are made in-house, bringing freshness and flavour to every dish.
We relentlessly pursue quality! Shopping at the market daily for the freshest vegetables and finest ingredients to proudly create the exceptional menu items our restaurant is renowned for.
We specialize in group events and parties. Ask us for more details of how to turn your special event into an evening to remember with our award winning restaurant, special event menus for the Richmond area.
Our Osso Bucco is legendary, as is our homemade Lasagna, Cannelloni & Tiramisu. Think to return often and enjoy the seasonally inspired house specialities! Or try our Take-away menu for that romantic meal at home.
Paesano's Italian Restaurant in Richmond BC, is the perfect destination in Steveston for lunch or dinner, be it business, romantic, or both!
Call now to book your table at 604-270-9252.
Awards: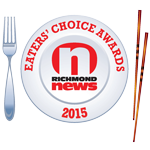 Paesano's Italian Restaurant Steveston in Richmond BC is proud to announce that we have been voted "Best Italian Restaurant in Richmond BC" in Richmond News' Eater's Choice Awards for 2015. We truly appreciate your votes and contributions to making us your favourite Italian Restaurant in Richmond & Steveston Village.